It was the name that first got me curious and I wanted to see just how GORGEOUS the 'GORGEOUS INN' really was. Located right in front of MUDBRICK vineyard, I wanted to review this accommodation for all my potential brides and grooms. Suze, along with her husband Steve, own and run the "Gorgeous Inn". I was instructed by Suze to drive on up to the house and a cuppa would be waiting.  Perfect what more could you want. I rocked up to the main house and immediately felt like I had arrived at 'THE WALTONS' abode. A large house with a  wrap around deck, inviting outdoor sofas with large cushions oozed comfort and relaxation. So it was no surprise that when I met Suze a warm and friendly hello greeted me.'GORGEOUS INN'  is actually their home when it isn't being rented out and so it makes perfect sense to see many personal touches and homely elements when you wander through the place. The house has 4 double bedrooms, 2 bathrooms (1 ensuite), a very spacious kitchen (farmyard style with all the mod cons), a gorgeous wrap around deck and huge grounds with a pizza oven and spa bath. Set in amazing grounds, you are spoilt for breathtaking views (vineyards, skyline, bush and rolling hills).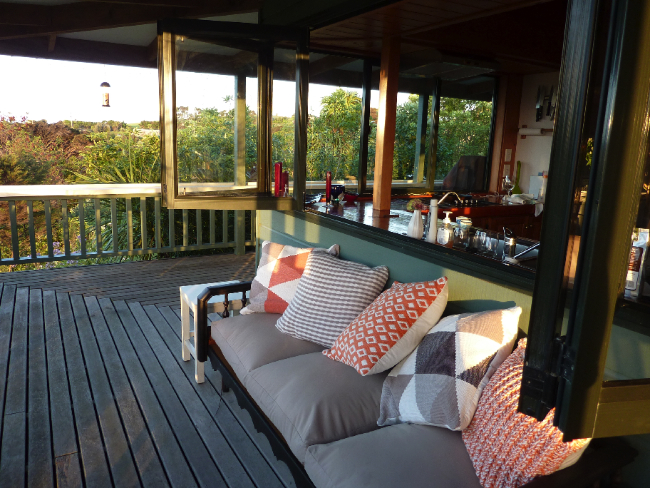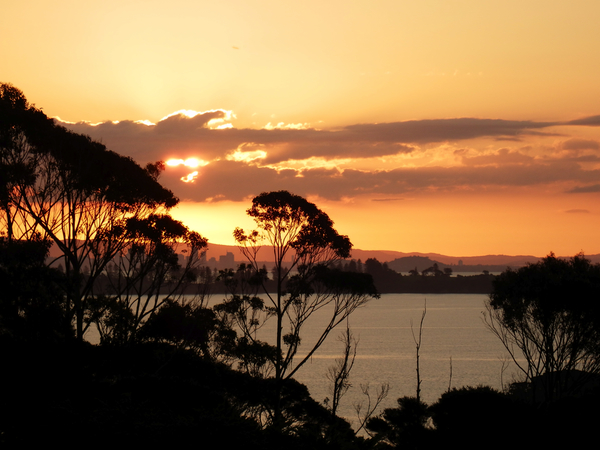 Suze, with pride, showed me each room and the surroundings of the house outlining her plans for the future. Suze and Steve, both from Wellington, bought this place 18 months ago with the sole purpose of sharing with others what they believe is just GORGEOUS.  She went on to explain the reason for naming it 'GORGEOUS INN'….she always wanted to be able to answer the phone with "GORGEOUS". This honesty is what I love about 'GORGEOUS INN'…it feels real, no pretences and just what it says on the label: "cost effective accommodation"
And if this isn't enough…the cabin is also available for couples or small families located near the driveway entrance with amazing views too. Perfect for the bride and groom while the family stay in the house. So calling all couples getting married at MUDBRICK, take a look at 'GORGEOUS INN' for its location, reasonable prices, beauty, views and homely feel. A winner all round.
Check their website out: www.gorgeous-inn.co.nz
Rates: $930 for 1 night or $850 for 2 nights at the house, $400 for 1 night or $350 for 2 nights in the cabin (peak season)
Filled Under : Uncategorized